Needlework: a selection of videos
by date
by name
by popularity
by difficulty
Sketchbook translated from English means a book for more >>
Sketchbook in translation from English means a book for sketches, that is, sketches - and I must say, now such a notebook has become a very popular thing! Not only artists and amateurs use sketches, but also poets, writers and other people with creative flair who sometimes want to portray something on paper: ideas, impressions, emotions, etc. In addition, it is just a stylish thing! Here are just a sketchbooks quite expensive ... However, you can create such a notebook for sketches yourself, if you stock up on the necessary materials - and how to do it, see this video.
What could be nicer than a gift that is made with your own hand >>
What can be more pleasant than a gift that is made with your own hands? And especially when it is a wonderful notebook, which at first glance can not be distinguished from the expensive goods from the store! We invite you to watch the following video and master this type of binding as Coptic.Let's try to make a notebook! How many parts do you divide the book for ease of binding, in what style is it better to write? Find out what actions you need to perform to learn how to do needlework, and do exactly the same notebooks? The video is dedicated to all lovers and lovers of se lovers of needlework - pay attention to this video!
This master class will definitely come in handy if you are
This master class will definitely come in handy if you are creating a cute textile doll based on drawings by Scottish artist Susan Woolcott.
From the previous video tutorials you already know how best to carve out, stitch and fill the doll's body with filler, and even learned to sew a beautiful floral dress and pants to her. And the last, third lesson will help you understand how to make our textile beauty hair and hairstyle to make it all look as natural as possible. And, of course, you will learn how to draw her pretty face. You will not find more detailed master classes on Woolcott dolls!
Inspired by the cute gothic illustrations from Susan Vulko
Many craftswomen, inspired by cute gothic illustrations from Scottish artist Susan Woolcott, began to sew the same rag dolls,which the girl in her unique manner portrays using digital graphics.
An important detail of the doll's image is her outfit, which gives imagination to needlewomen: as a rule, these are leggings or other striped elements, as well as cute dresses of different colors - you can take them from the artist's illustrations, and you can invent them yourself, maintaining the basic style. How to sew a dress for such a doll - find out in the second video lesson.
And you like the illustrations by artist Susan Woolcott, depicting
Not so long ago, illustrations by the Scottish artist Susan Woolcott, depicting a dark-haired girl in semi-exotic dresses, with striped leggings, became very popular on the Internet. The needlewomen immediately took note of such a pretty image and began to make textile dolls based on these drawings.
We offer you to find out how such funny toys are made, especially since it is not so difficult as it may seem at first glance! And it will be best to start learning from the first lesson on the creation of the body of this cute gothic pupa. The lesson is very detailed, so it will be clear to beginners.

No wonder now popular among domestic masters of more
Not for nothing are big-headed pumpkin-head dolls popular among domestic craftswomen today: just look at their smiling faces and bright hair, as soon as the mood rises! In addition, such an interesting interior toy can be a great gift for loved ones. You can also learn how to make such funny dolls by watching this master class from the craftswoman Anastasia Zharikova. Stock up on necessary materials, which you can learn from the beginning of the video, and try to make the same pumpkin-headed cutie following the detailed instructions of an experienced needlewoman.
The designer Tat was the first to sew cute dolls with big legs.
The first to sew cute dolls with big legs was the designer Tatyana Konne, who came up with the idea of ​​calling them Snowballs, or Big Mules. But craftswomen learned in their likeness to create their own versions of large-legged dolls, each of which has its own unique individuality.
With this video, you too can learn how to create such a Large House with your own hands! How to make patterns and sew partshow to fill the body and large feet of the doll with filler, how to make doll clothes that will be removed separately, how best to make up a hairstyle - all this you will see in this video.
For more than 15 years, needlewomen all over the world have been crazy about cooks.
For more than 15 years, needlewomen all over the world have been crazy about Tilda dolls. They conquered these lanky, but feminine cuties and hearts of domestic masters, who added to the Scandinavian image of Tilda a drop of Slavic flavor.
If you want to learn how to sew such a doll, then be sure to watch this master class! It is led by the master of arts and crafts Taisya Astafieva, who will tell you in detail and show you all the subtleties of creating this textile beauty, starting with the patterns of individual parts and ending with the doll's attire. Try to sew the same!
Learn how to sew a charming baby in a Waldorf st
This video will help you learn how to sew a charming Waldorf baby from scratch! With such a doll any dwelling will be several times more comfortable!
In the second part of the master class, you will learn how and with what material it is better to stuff the body of the doll, how to make clothes for her and how to draw her face.This master class is ideal for beginners, because the author of the video shows in detail even the simplest actions, and also focuses attention on all the important details, without missing a single step. The main thing is to make sure that before watching the second video lesson you have read the first part of the master class!
If you want to make your own beautiful textile ku
If you want to make your own beautiful textile doll with which you can play, and not just put it on the shelf, then be sure to try to sew a Waldorf doll! Such textile babies look very cute, but to the touch they are soft and pleasant. Both children and adults will be delighted - see for yourself!
In the first part of this detailed master class, the author will show how to make a simpler, mini-version of a Waldorf baby. You will learn what materials and tools are needed for a doll, learn how to play wool for a pupa, learn how to shape her head and torso.
Related news
Needlework: a selection of videos
Needlework: a selection of videos
Needlework: a selection of videos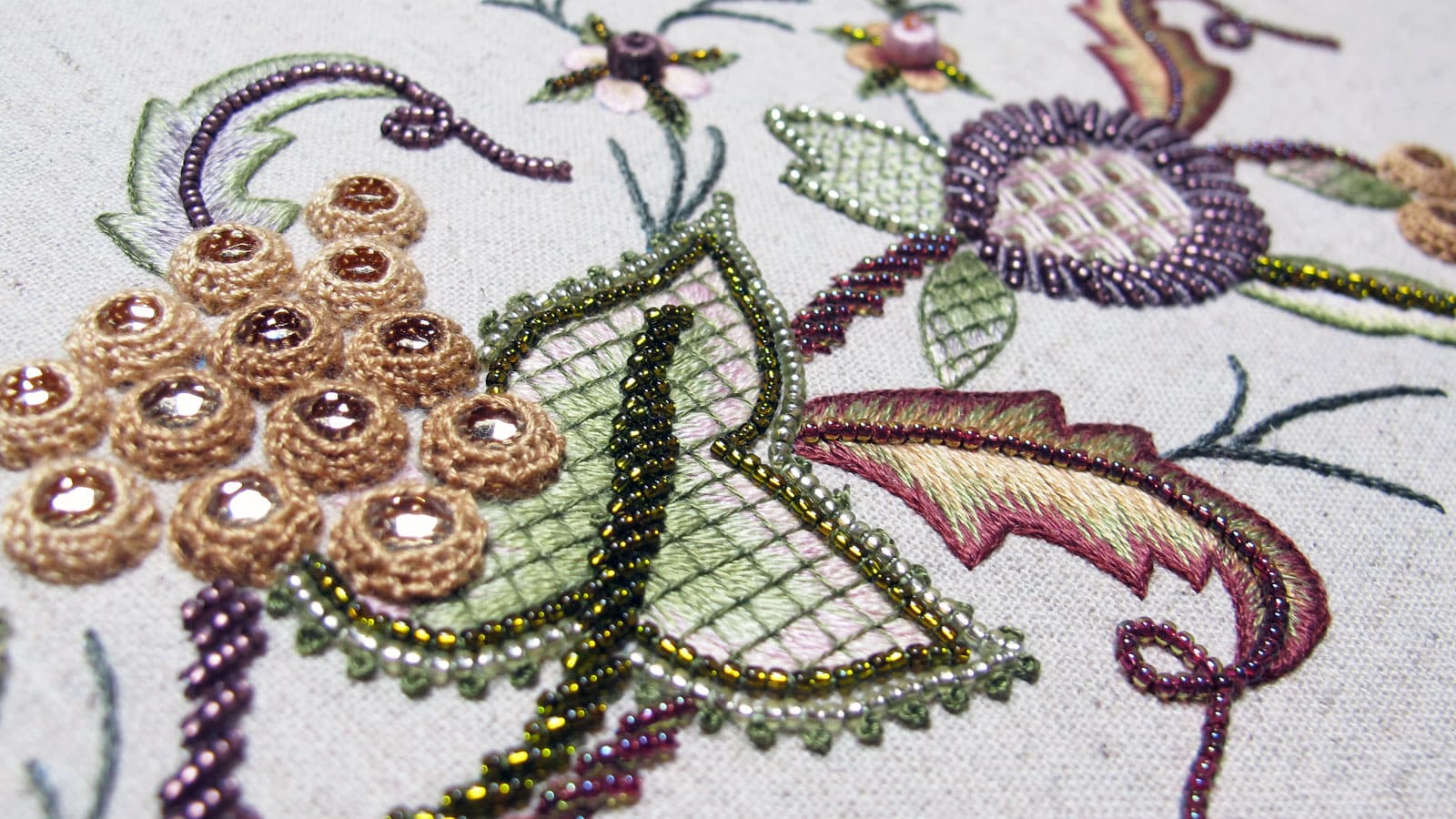 Needlework: a selection of videos
Needlework: a selection of videos