Corporal Wojciech
In 1942, soldiers of the 22nd artillery company of supply for the Anders Army found and sheltered a bear cub in Iran. They called Wojciech.
Wojciech ate condensed milk from a bottle, of course, from vodka. Then he was fed with fruit, marmalade, honey and syrup, sometimes treated to beer. Soon beer became his favorite drink, in addition, the bear was addicted to smoking and eating cigarettes.
On the way from Iran to Palestine, Wojciech became the son of a regiment, sat with the men around the fire, ate, drank, smoked, slept in a tent with everyone.
He liked to fight, Wojciech barged everyone. He was also taught to raise a paw in greeting.
They took him in the passenger seat, a huge head stuck out the window. Passers-by opupevali.
But animals in the units were banned, so he was given the rank of private (by the end of the war, Wojciech rose to the corporal) and conducted on all documents.
In the battle of Monte Cassino, the hour of the bear came. Wojciech helped the soldiers, carrying 50 kilograms of ammunition from trucks to artillery positions on the front line.
After the battle, Wojciech became already quite the official symbol of the unit, his image appeared on the badges: the bear was dragging a howitzer.
The rest of his life Wojciech lived in the Edinburgh Zoo, always reacting to the Polish speech of visitors. The sculptures of the bear – soldier were installed in Poland, Edinburgh, London, the Military Museum of Canada. He died in 1963 at the age of 22.
Related news
Corporal Wojciech
Corporal Wojciech
Corporal Wojciech
Corporal Wojciech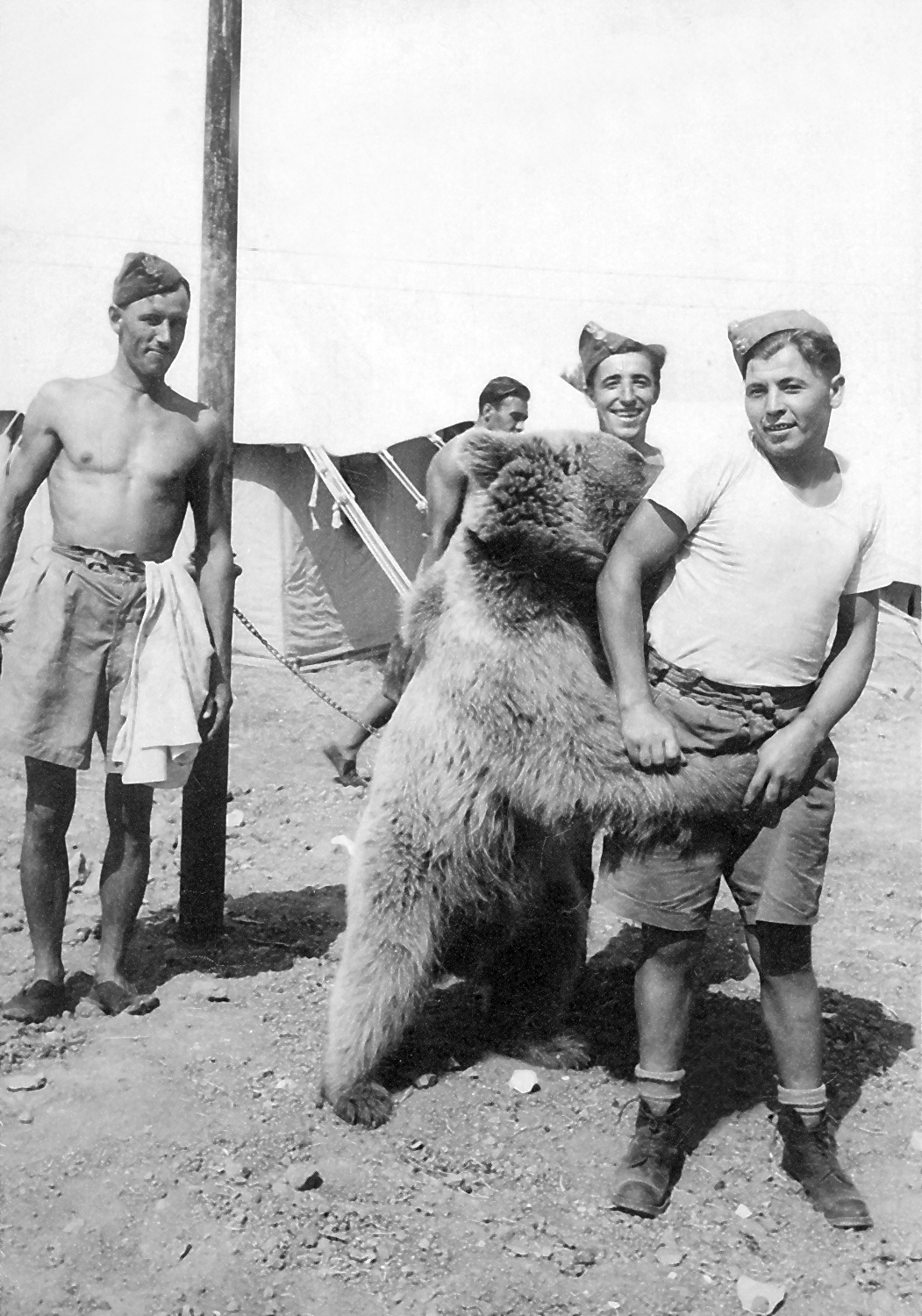 Corporal Wojciech