Choosing a scheme for cross stitch
When I had a desire to embroider a cross, I naturally thought about the design I would like to see in my work. Immediately the question arose: how to find a scheme for it and is there an opportunity to find a similar idea in ready-made options?
Cross-stitch schemes are presented on many sites on the Internet. Of course, not all of them are of high quality, and this is important.
There are several options for choosing a scheme: using collections from specialized stores, searching on network resources and among like-minded people offline.
For needlework - to the store
You can go to the shop for needlework: there you will find both individual patterns and whole sets for embroidery. If you are not worried about the uniqueness of your work, then you can safely buy. I explain why: because the stores have a large circulation of identical works, and your embroidery will not be the only one, well, or at least one of the few.
The advantage of such a purchase is reliability, you will succeed, everything is calculated there. And this option is good for beginners.
Network resources to help
What is there just not! A huge variety of all, varying complexity, on any subject, various techniques of execution. And landscapes to you, and portraits, still lifes and signs of the zodiac, folk motifs, animals, flowers, and many, many things, even the eyes diverge. Especially if you look at the galleries of already completed works.
What beauty there comes across, well done masters! So, all this on the Internet can be downloaded as a fee, and for free. Different formats are presented for saving. The main thing - remember that the scheme for cross stitch must be of good quality.
Watch carefully before you start downloading. Pay attention to the edges and outlines of the image are clearly worked out. If the site has a forum, then read the reviews of needlewomen and make a decision.
With paid download, probably, hackwork will be less, but everything can be too. If the site is the author, the schemes sold must be of high quality, so ask for a photo of the finished product. A bona fide author should not deny this request to you, because he is interested in selling.
It's time to meet with girlfriends!
But here, too, will not be the only job in the world, so keep this in mind. The advantage is that everything has already been verified, and you can personally verify this by looking at the result obtained.
To summarize: for beginners it is better to take a simple scheme, refer to the author's sites for the uniqueness, and maybe develop the scheme itself with the help of the program. Well, if you just pass the evening for the soul and relax after a working day, you can find schemes for cross-stitch in the store or on the Internet. Good luck!
5 good sites for downloading free cross stitch patterns:
Take it to yourself, tell your friends!
Read also on our website:
Beadwork embroidery for beginners - a trendy type of needlework
Biskornu are small pads of unusual shape that captured the minds of needlewomen around the world! You will learn how to embroider and fold cute things that can be used as needle cases, the basics of decoration or cushions.
Cross Stitch - Fun Bags
Cross-stitch is a popular type of needlework today. Not only embroidered napkins and tablecloths look good, but also a variety of accessories: bags, cosmetic bags, belts, covers for mobile phones, glasses.They will help you create your image, as well as make an original gift to friends and family.
New life to old things: cross-stitch for beginners
Want to add originality to your things? Make a fashionable thing out of a usual boring shirt or give a new life to old jeans? Cross stitching is a great way to decorate your wardrobe. This article will help novice needlewomen to cope with the task.
Cross stitch patterns - decorate napkins
Cross-stitch patterns - many needlewomen are interested. They are widely represented in special literature and on thematic sites. It is better to start with small items, such as napkins. The napkins embroidered with your hands will look very beautiful both in everyday life and on a festive table.
Cross-stitch patterns and tips on using them
One of the most popular types of needlework is cross-stitch. Embroidery patterns should be able to read by every needlewoman. There are three main types of schemes.Understanding the value of all options, you can choose the best for your product.
Cross-stitch - where to start?
You are attracted by cross-stitch, but you do not know where to start? Before you go to the store to get what you need, find out what you need as a beginner. These useful tips will help you choose the right embroidery needles, threads and other materials, get down to business that will soon become your favorite, and achieve mastery in it.
Cross-stitch for beginners: two ways
Cross-stitch for beginners, simple instructions and tips from experienced needlewomen will help to show their imagination and create a product that will decorate any interior or complement your image. With one of the easiest ways to embroidery, you can easily create a work of art.
Savings should be economical.
Cross-stitch is a fascinating and interesting hobby. You can always admire and admire the work of professional craftsmen. After all, these works of art require a lot of time, effort, attention, patience and concentration. If you are engaged in this handicraft professionally, then it requires certain material investments.Do not be scared!
Cross-stitch: the basics of counting technology
Not so long ago, every woman knew how to hold a needle in her hands. Cross-stitch embroidery for beginning needlewomen is an occupation that opens a new world of creative self-realization to them. The main thing is to have enough desire, perseverance and attentiveness.
Which needles to choose
You have decided that cross-stitch is your new hobby, you have viewed hundreds of photos of finished works on the Internet, have already read articles for beginners, and now do not forget to choose the needles correctly. They play an important role in the beauty and accuracy of your embroidery.
Cross-stitch for beginners
Cross stitch for beginners is what you need. A fascinating and interesting hobby that will help you to try your hand, to show perseverance, accuracy and care in creating beautiful work. She is very good at developing fine motor skills in children ...
Embroidery history
Let's talk a little about embroidery. After all, it is one of the most interesting and common types of art, and folk. We usually call it handicraft.After all, how beautiful cross-stitch! It is believed that the appearance of sewing is associated with the first stitches that primitive people made when they fastened the skins of dead animals. For them, then it was a necessity.
Related news
Choosing a scheme for cross stitch
Choosing a scheme for cross stitch
Choosing a scheme for cross stitch
Choosing a scheme for cross stitch
Choosing a scheme for cross stitch
Choosing a scheme for cross stitch
Choosing a scheme for cross stitch
Choosing a scheme for cross stitch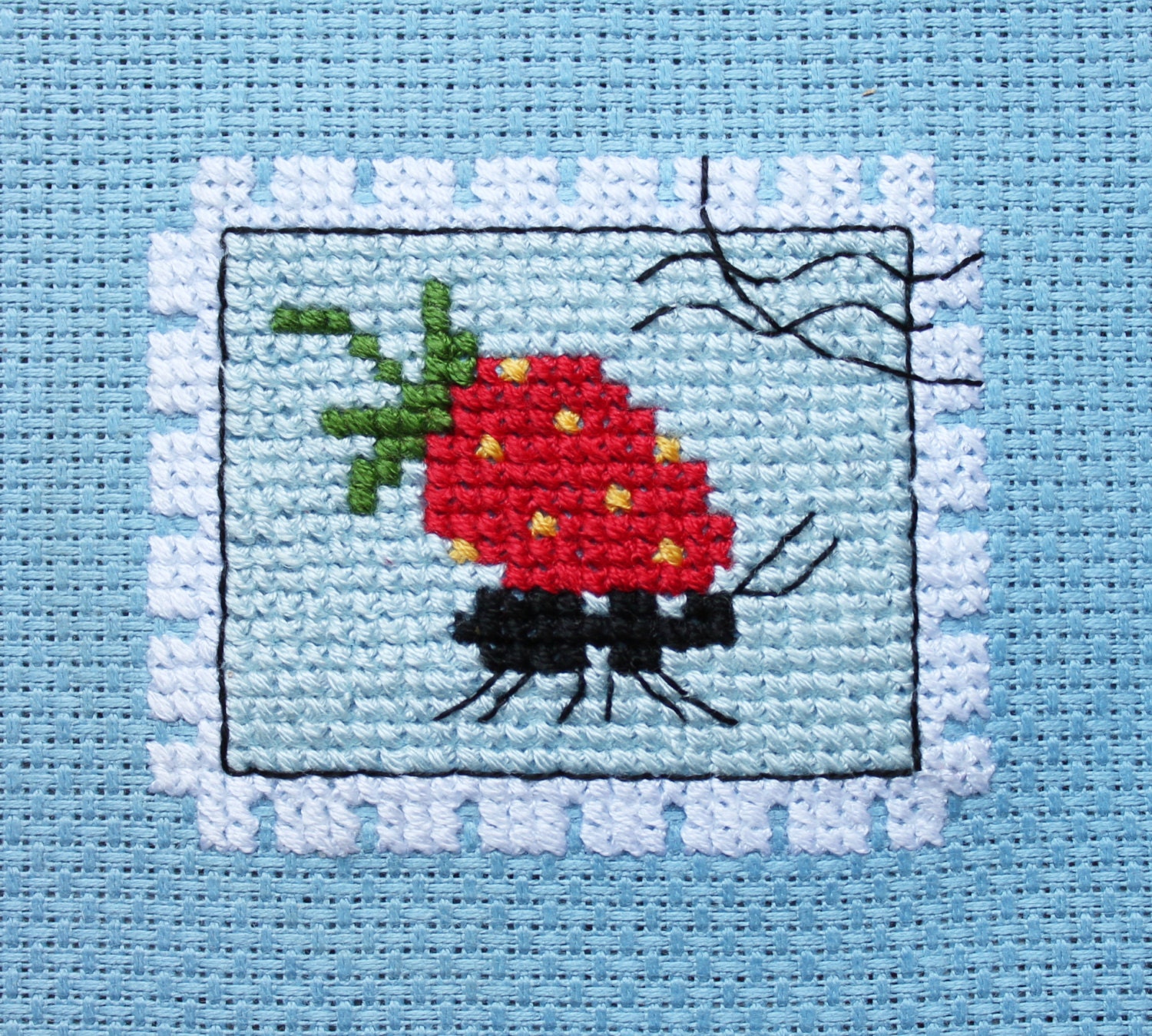 Choosing a scheme for cross stitch
Choosing a scheme for cross stitch
Choosing a scheme for cross stitch
Choosing a scheme for cross stitch
Choosing a scheme for cross stitch
Choosing a scheme for cross stitch
Choosing a scheme for cross stitch
Choosing a scheme for cross stitch
Choosing a scheme for cross stitch
Choosing a scheme for cross stitch
Choosing a scheme for cross stitch
Choosing a scheme for cross stitch
Choosing a scheme for cross stitch
Choosing a scheme for cross stitch
Choosing a scheme for cross stitch
Choosing a scheme for cross stitch
Choosing a scheme for cross stitch
Choosing a scheme for cross stitch
Choosing a scheme for cross stitch